7 Haunted Bed and Breakfasts - Can You Make It through the Night?
By Madison
Haunted bed and breakfasts are the perfect combination of romantic and spooky. If you and your partner are dreaming of an exciting weekend away, consider visiting one of these haunted bed and breakfasts where paranormal entities are known to linger. The question is, are you brave enough to make it through the night?
---
1

Lizzy Borden Bed & Breakfast in Fall River, Massachusetts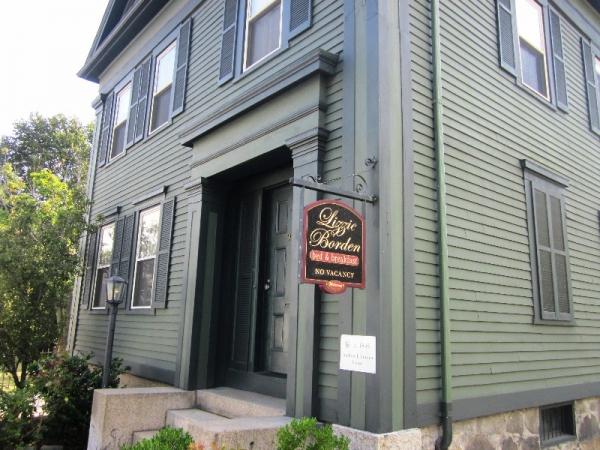 When it comes to haunted bed and breakfasts, the Lizzy Borden House is a must visit. If you love scary stories as much as I do, then I'm sure you've heard the tale of Lizzy Borden. Her dad and stepmom, John and Abby Borden, were found murdered in their homes. John was struck with an axe 11 times and Abby had her skull crushed with 19 blows. Lizzie Borden was tried and acquitted for her parents' murder but she always remained the prime suspect for the crime in the public's eye. Now, more than 120 years later, you can visit the same house which has been turned into a bed and breakfast. It's said that John, Abby, and Lizzie all haunt the rooms. You can spend the night in the rooms where John and Abby were brutally slain. If that's too much for you, you can always just take the tour of the home every day from 11am - 3pm.
---
2

Foley House Inn in Savannah, Georgia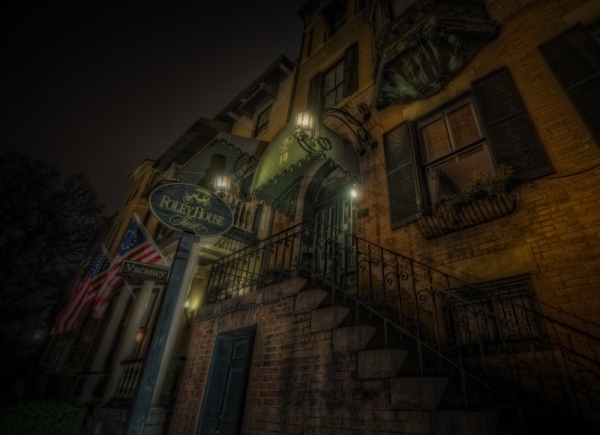 Savannah is known as the most haunted city in America and the Foley House Inn Bed and Breakfast carries on this legacy. In 1896 Honoria Foley, the widow of a rich Irish immigrant, opened the first ever bed and breakfast in Savannah. The Inn was built over a home that was destroyed in the Great Savannah Fire of 1889, however, so people have wondered if the house was cursed to begin with. Everything was fine in the Inn until a century later when the home went under renovations. Construction workers found human skeletal remains which set loose many other paranormal phenomena inside the home. The skeleton has never been identified. Visitors and staff have reported seeing a man in a top hat wandering around the garden at night. Could this be the man in the wall? Book a room at this bed and breakfast to find out!
---
3

Farnsworth House in Gettysburg, Pennsylvania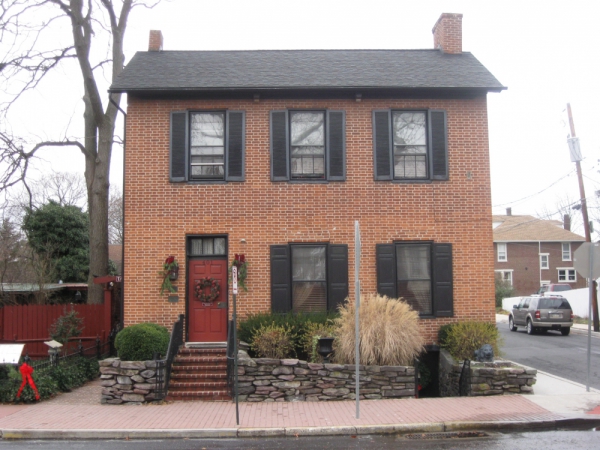 Gettysburg was home to the bloodiest battle during the Civil War. It seems like every building in the town has some sort of paranormal presence. However, if it's a bed and breakfast you are looking for, look no further than Farnsworth House. They honor the soldiers who fought and died in the town. The beautiful home is decorated with antiques from the era and old-time decor. You can eat breakfast in the dining room where they serve dishes from the period. In the attic, guides dressed in period style clothes will tell you about the ghosts of Farnsworth House which include soldiers, a weeping nurse, a young boy, and a cat. This is a great way to experience history and the paranormal at once.
---
4

Ghost City Inn in Jerome, Arizona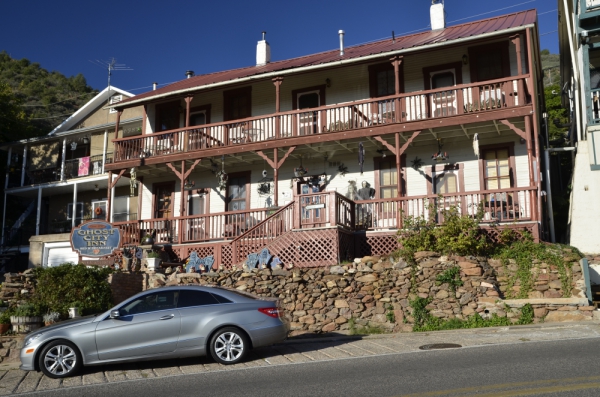 The Ghost City Inn has had many uses in the past including a boarding house, ashram, and restaurant. It is now, however, a bed and breakfast. The Inn was restored and has comfortable rooms and views of the Verde Valley and Sedona's red rocks. What really brings the visitors in though it the paranormal entities that stalk the halls. Guests have reported hearing slamming doors and strange voices. Some guests have even seen a female spirit lurking in the Cleopatra Hill room. Be sure to check out this haunted bed and breakfast if you are looking for a place to stay near Sedona.
---
5

Colonel Taylor Inn Bed and Breakfast in Cambridge, Ohio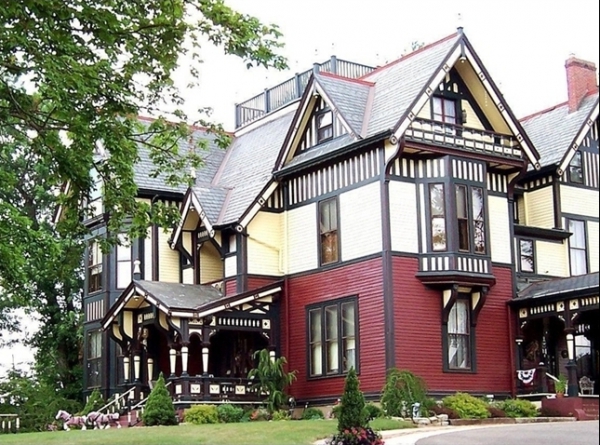 Samuel Hannaford built a beautiful mansion for Colonel Joseph D. Taylor in the 1800s. It was done in Queen Anne style to reflect his status. Taylor was an educator, attorney, business man, and politician. It is said that he never left his beloved home. The house is now a bed and breakfast and even though it's smoke free, guests are said to have seen billows of smoke in the halls from Colonel Taylor's pipe. Maybe there's another explanation or perhaps he really is still walking the halls.
stephcampbell
I am pretty sure has been used for tv shows and mo...
---
6

Magnolia Mansion in New Orleans, Louisiana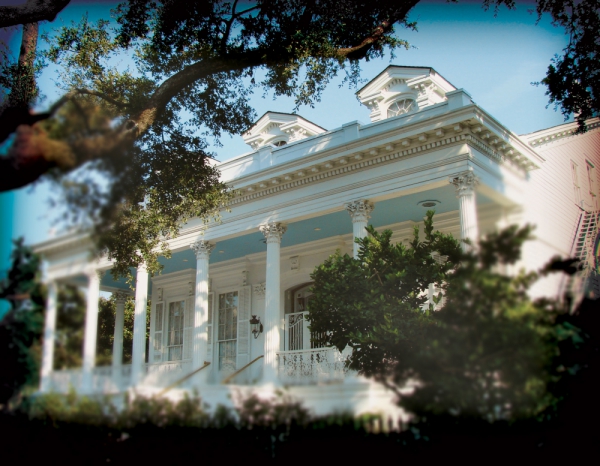 New Orleans is known for being a haunted city and the Magnolia Mansion is no exception. What sets this bed and breakfast apart is that it's centered around vampires as well as ghosts. The spirits in the hotel are fun-loving and enjoy playing tricks on the guests. Visitors have found their belongings moved about, especially their shoes. The most haunted room in the bed and breakfast is the Vampire Lover's Lair. This room is luxurious and draped with gold and red fabrics on a wooden canopy bed that's modeled after the lavish bed in the movie Interview With a Vampire. This is the perfect bed and breakfast for you if you love vampires!
---
7

The National Hotel in Jamestown, California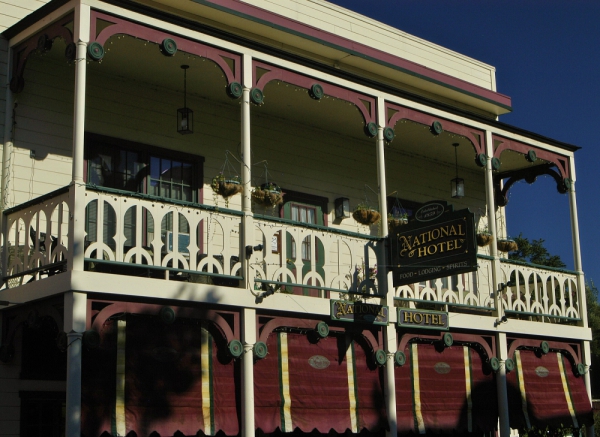 The National Hotel is a bed and breakfast that has 9 rooms, all filled with antiques and frilly curtains from the era the hotel was built. Jamestown is said to be full of spirits, but the ghosts in the National Hotel have an especially tragic story. In 1859, Flo followed her love to the hotel when he was brutally murdered in the lobby before they were to be wed. Flo was so distraught over the incident that it's said she died of a broken heart. However, legend has it that Flo never left the hotel. She is a kind-hearted spirit who plays pranks of visitors like switching off lights and throwing the contents of visitor's suitcases about. However, it has been reported that guests can hear her sobbing from time to time. If you're looking for a ghostly encounter, try booking a room on the second story of this bed and breakfast.
These haunted bed and breakfasts are a fun and exciting change to staying at a traditional hotel. If you have ever wanted to experience the paranormal, then these locations are a good place to start. Have you spent the night in any of these haunted places? Have you ever had a paranormal experience yourself?
More
---
Comments
Popular
Recent